Best Charcoal Facewash for Clogged Pores
Daily skin care has become a challenge as both genders struggle to keep up with the level of pollution and dirt. To prevent the dust and pollutant from settling on our skin we need something special, or more specifically a charcoal face wash. Face wash containing activated charcoal deeply cleanses the skin from impurities, giving it a smooth tone.
A product like Ras bold herbal charcoal face wash can be a winner for daily skincare routine as it contains bamboo charcoal (activated), which helps to extract dirt, oil, and pollutants, making it a face wash for clogged pores. Other natural ingredients like Aloe Vera and orange-peel extracts soothe the skin and give it a radiant glow, making it one of the best charcoal facewashes on the market. The GMP-certified and dermatologically tested product is silicone and paraben-free and helps bring out the inner effervescence.
The charcoal face wash is best suited for oily skin. But it can work on dry or sensitive skins but is best to take an expert opinion before applying.
Why use Charcoal face wash?
Let's ask a question, why charcoal? The answer is simple. The porous surface of charcoal attracts and absorbs impurities. The tiny molecules of charcoals in face wash absorb toxins and dirt, which in turn are rinsed away. This basic principle is used by charcoal face wash brands. Now let's have a look at the benefits:
●     Exfoliate and purifies
Charcoal-based face washes are best to exfoliate and purify the skin. They are ideal face wash to unclog pores, remove dead cells and take out the excessive oil and impurities, thus purifying the skin.
●     Best for oily skin
It purifies the skin of excess oil. Charcoal face wash for oily skin is the best possible solution possible. They wipe out blackheads, reduce skin breakouts and keep the acnes to a bare minimum.
●     A shield against pollution
They are anti-pollution face wash. They wipe out the bacteria, pollutants, dirt, and toxins that are formed as excessive exposure to pollution and help skin recover from damage. This benefits charcoal face wash for men an absolute order of the day for working males.
●     Heals skins
It not only removes dead skin cells but also helps in generating new skin cells. Ingredients like tea tree oil, and aloe vera works on harsh skin, removing blemishes making it an ideal charcoal face wash for men.
●     De-tans
Charcoal face wash for women can be an ideal de-tan partner. It removes the dead skin cells and helps in getting an even skin tone.
Key Ingredients
It's absolutely important to keep a tab on the ingredients. The ingredients must be carefully chosen keeping in mind the skin.
Here are the ingredients that make charcoal face wash unique and within budget.
●     Activated Charcoal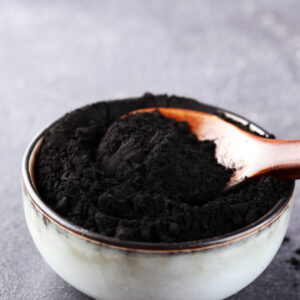 It's THE most important ingredient that even the best charcoal face washes use. Ras bold herbal face wash contains bamboo charcoal. It helps in removing excessive sebum (skin oil), cleansing skin, effectively absorbing deep-seated pollutants, and preventing the aging of the skin.
●     Orange peel extract
Orange peel extracts are rich sources of vitamin C. It helps in cleaning skin naturally and helps in fighting acne. It helps to brighten and tone the skin, making it one of the major ingredients in a charcoal face wash for oily skin.
●     Aloe Vera Extract
Aloe Vera extracts are added ammunition that adds heft to charcoal face wash. The Aloe Vera extracts soothe the skin, making it soft and rejuvenating dead skin cells. It reduces skin tan, and pigmentation and maybe makes the ideal charcoal face wash for men.
●     Tea Tree Oil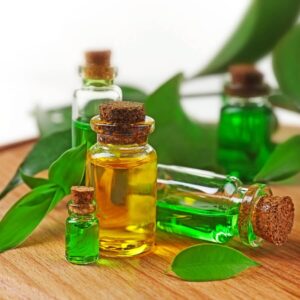 It has anti-inflammatory and anti-fungal properties. It enhances healing, soothes irritated skin, and prevents skin breakouts.
How to Use?
Now that you have got a grip on what makes a good face wash, you surely need to know how best to apply it. Here is the best way you can apply charcoal face wash.
Put a coin-sized drop of facewash on moist hands.
Make a lather and apply it to a slightly wet face.
Gently apply the lather in an anticlockwise manner. Make sure you reach every nook of your face.
Rinse thoroughly with cool water.
Use face wash at least twice a day.
Best suited for whom?
All of Ras Bold's products are completely ayurvedic and can be used by almost everyone. But if we are to choose ones with whom it will suit them best. Here are our opinions.
●     One's with oily skin
The charcoal face wash is best suited for oily skin. They are like magic wands that remove the excess sebum from the skin with ease.
●     For those who stay outdoor
It is an anti-pollution face wash and is best suited for people who mostly stay outdoor. They suck out impurities giving the skin an even tone in a jiffy.
●     Those with tough skin
One thing we can say, our product can is an ideal charcoal face wash for men. It reaches deep within the harsh male skin, nourishing and repairing it.
●     Within Budget
You may be a bit bothered with the charcoal face wash price. Well, we can recommend our products as one of the best facewashes under 300. A perfect match between quality and quantity.
Why RAS Bold?
Our question is why not? If you are looking for an ayurvedic herbal product that is within budget, then Ras Bold is perfect as one of the best face washes under 300. Here is why:
●     100% Ayurvedic
Our products are 100% ayurvedic and approved by the Ministry of Aayush. Products like Ras herbal face wash are prepared by consulting Ayurvedic doctor, chemists, and analysts and stands for quality.
●     Vegan and cruelty-free
All our products are plant-based, and no animals were hurt during the testing of products. And top of that being completely herbal makes it devoid of toxicity.
●     100% Indian
We take pride in the fact that our every product be it charcoal face wash or anything is made leveraging the deep understanding of herbal knowledge from the Vedas and Upanishads.
●    Certified
Every Ras bold herbal product is GMP certified and dermatologically tested.
FAQ
Q. What face wash is ideal for oily skin?
A. The charcoal face wash is ideal for oily skin. It keeps the sebum level down.
Q. What is the best face wash for men under 300?
A. If you are worried about charcoal face wash prices, try Ras bold herbal charcoal face wash. It comes at Rs 225.
Q. Is charcoal face wash good for acne?
A. Yes. It reduces skin oil and prevents breakouts.
Q. What certification I must look for while buying a skin care product?
A. Look for GMP certification and dermatologically tested tag.
Q. Why is certification Important?
A. They are the hallmark of quality products. Please check them before buying.