India is a land of many seasons. From the scorching heat in summer, the stuffing humidity of monsoon, to the chilly winds of winter; it becomes a challenge to keep the skin healthy and glowing throughout the year. Skin care products made with natural ingredients like neem tulsi soap become the order of the day. Infused with the goodness of herbs the organic neem soap becomes a vital cog in the skincare regimen. And, to top that neem soap benefits works on every skin type. Neem soap benefits for skin include detoxification of the skin, reduction of pimples, soothing glow, and many more. And if your ayurvedic neem soap contains added herbs such as tulsi and tea tree oil, then it helps to tide over several skin problems, that too without any of the harmful effects of the chemical (well suited for sensitive skins).
So, without much ado, let's jump straight into the fact as to why neem tulsi soap is a must-have for any skincare routine.
What are the different neem soap benefits for skin?
Okay, before you start to lather yourself with your favourite neem sabun, have a look at the benefits.
●    Effective against oily skin
Neem soap is highly effective against oily skin because neem extracts act as astringent, reducing the excess sebum (skin oil) and rejuvenating the skin.
●    Reduces Acne
One of the major neem soap benefits is that it helps in reducing acne. Its anti-bacterial quality prevents skin breakouts and soothes irritated skin. Also, tea tree oil soap is excellent for acne. 
●    Reduces signs of Aging
Neem bath soap contains vitamin C which helps in the production of collagen & antioxidants. These help in reducing fine lines and wrinkles. 
●    An even skin tone
The neem oil in organic neem soap helps in clearing the skin pores preventing acne, blackheads, and whiteheads. And the aloe vera extracts in neem aloe vera soap are ideal for hydration and rejuvenation, thus, giving the skin a lustrous tone. 
●    Reduces Pigmentation
Neem bath soap infused with the goodness of tulsi helps in reducing pigmentation. The antioxidant in tulsi helps to tackle pigmentation. Neem tulsi soap is ideal for fighting UV rays and pollution—two major elements for pigmentation.
●    No residue
One of the main neem tulsi soap benefits is that it does not leave any residue on the skin after cleansing.
●    Diminishes Scars
Tea tree soap is effectively soothing to the skin. It helps in dealing with skin irritations by killing bacteria, viruses, and fungi. Neem tulsi soap when powered with tea oil heals up scars, minor cuts, scrapes, and burns.
●    Fresher & Younger
Also, neem aloevera soap is rich in Gibberellins. The addition, of this hormone in neem tulsi soap, helps in promoting cell growth, giving it a younger look. 
Neem Soap Ingredients
Here are some of the magic ingredients that make our organic neem soap special.
●    Neem Extracts

Well, we cannot make a neem soap without neem extract, can we? The antibacterial and antifungal properties of neem make it a good antiseptic. Apart from that, it helps in reducing fine lines, wrinkles, and acne.
●    Tulsi Extracts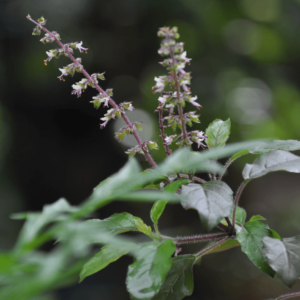 Tulsi helps in fighting acne and pigmentation, and the signs of aging. It acts as a cleanser and gives glowing skin. Also, neem tulsi soap effectively fights skin conditions like eczema and dark spots.
●    Tea Tree oil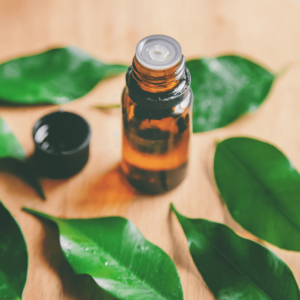 Tea tree handmade soap is good for reducing skin irritation & redness. It puts a cap on the build-up of dead skin cells. Also, studies have shown that tea tree soap has been effective in controlling sebum.
●    Aloe-Vera Extract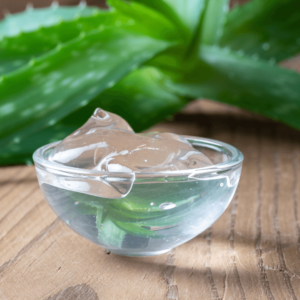 Nothing soothes your skin like a neam aloevera soap. It helps in rejuvenating dead skin cells, hydrating the skin, and giving luster to dull-looking skin.
●    Castor oil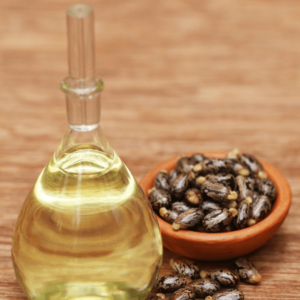 Neem soap for the skin often contains castor oil. It is a powerful natural moisturizer and soothes skin burns. Indian neem soaps with castor oil are powerful skincare products with radicals that prevent wrinkles.
●    Coconut oil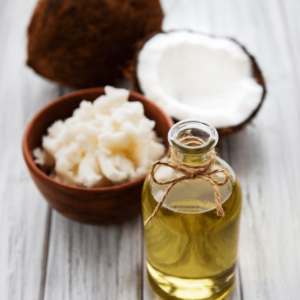 Hand made neem soap with coconut oil is excellent for moisturizing the skin and its anti helps in antibacterial property makes it ideal for preventing acne.
●    Olive Oil
Indian neem soap is often infused with olive oil. It is effective in prompting blood flow due to its richness in antioxidants. It cleanses skin and increases collagen.
●    Shea Butter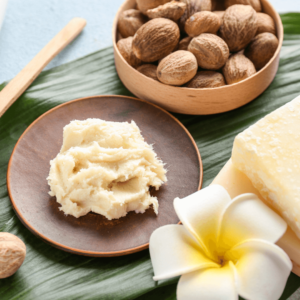 It has anti-inflammatory and healing properties that can heal, soothe and tone your skin. So, next time you look to buy a neem tulsi soap, do look for this ingredient. 
How to use it?
Here are a few brief steps for using neem sabun 
Moist your palm and face

Take the neem tulsi soap and form a rich lather.

Apply to your face. Try to reach the nooks of your face.

Keep it for some time and then rinse away with cold water.

Use twice a day for best results.
Who should use it?
Still pondering to buy a neem ka sabun? If you fall into any of the next categories then click on the add-to-cart option now.
●    Oily Skin
If you have oily skin then you need to have neem soap. It removes the excess sebum and helps in retaining essential oils.
●    Dull Skin
Best neem soap helps in giving a radiant glow. It improves blood circulation with reduced melanin, hence, giving an even skin tone.
●    Dry Skin
Tea tree soap with neem, aloe-vera, and coconut oil helps retain the skin moisture and makes the skin stay hydrated for a long time.
●    Dealing with extreme weather
Neem bath soap has excellent antibacterial, and antifungal properties and can act as an antiseptic and a shield from harsh weather elements.
Why Ras?
Before you zero in on the best neem soap, here is us explaining why Ras Bold Tulsi neem soap should be a daily fix in your skincare routine.  
●    Completely Ayurvedic
Each Ras Bold product is made with completely herbal ayurvedic ingredients including Ras bold neem tulsi soap. Each product is carefully proctored by ayurvedic experts. So, next time you want an ayurvedic neem soap, you know which one to buy.
●    Vegan
All ingredients have been extracted from plants and are completely herbal and vegan. Plus, it has been approved by the Ministry of Ayush.
●    Cost-effective
You don't have to worry about the tea tree soap price, not with Ras Bold at least. The pricing (Rs 150) has been kept in such a way that everyone can afford it.
So, hurry up and order your next neem tulsi soap now.
FAQs
Q. Does neem tulsi soap help fight acne?
A. Yes, it does. The antibacterial and antifungal property helps in reducing skin breakouts such as acne.
Q. Can we use neem soap daily?
A. Yes. It moisturizes the skin without stripping the essential oils.
Q. Is it good for all skin types?
A. Yes, it suits every skin type.
Q. Does neem bath soap darken skin?
A. No, on the contrary, it lightens skin.
Q. What are the advantages of GMP certification?
A. GMP certifications are the hallmark of quality. It means all products are dermatologically tested, like Ras bold herbal.