Best Natural & Organic Turmeric Soap
Modern-day skincare routine has evolved with time, with each exotic ingredient adding a new facet to the already complex skincare reign. But one product has retained its charm to date, the good ol' turmeric soap. The Haldi soap has been part of the Indian beauty care system since the Vedic ages. With the progressive inclination of ayurvedic in our daily life, we can safely say that the turmeric sabun is here to stay.
The versatility of pure turmeric soap is not limited to any particular skin type. First, they are highly efficient in fighting acne and skin blemishes, bringing out an inner radiance. It helps in protecting the skin from harmful elements & prevents the growth of microorganisms in the private parts. Turmeric soap's benefits work wonders on sensitive skin as it helps in fending off irritations. Often the organic turmeric soap is clubbed with several other herbs or ingredients that add an extra bit of steel needed for modern skincare.
Let us learn all these in a bit more detail.
Turmeric Soap Benefits
The Haldi wala sabun has truly stood the test of time. Don't believe us? Okay, just ask your grandma. She won't stop blurting out the turmeric soap benefits. Here we have clubbed a few for you:
●    Antibacterial
It has a strong antibacterial property that allows it to prevent the breakout of skin and also allows the turmeric soap to protect the hygiene of the private parts.
●    Reduce acne
Natural turmeric soap is effective in reducing the amount of sebum (natural oil) and along with its anti-microbial properties helps in keeping the pimples under check.
●    Reduce signs of aging
Turmeric is rich in curcumin, which helps to fight the free radicals and slow down signs of aging. Also, haldi soap contains a high amount of antioxidants that help it to retain the moisture of the skin, giving it a hydrated look.
●    Bye-Bye blemishes
Veering off slightly, the Haldi Chandan soap is one mean weapon you can add to your skincare routine. It clears off blemishes, rejuvenates skin cells, and soothes the overall tone of the skin. Other Haldi Chandan soap benefits include reduced sunburns and skin pigmentation.
●    Even skin tone
We cannot complete a list of Haldi soap benefits without mentioning even skin tone. The turmeric soap helps to provide an even skin tone with a significant reduction in the redness of skin and removal of dead skin cells,
Ingredients of Turmeric soap
Now that we have formed a fair understanding of the various turmeric soap benefits, let us get a low down on the turmeric soap ingredients:
●    Turmeric oil
The chief ingredient required to make organic turmeric soap. It helps in protecting against skin diseases like psoriasis & eczema. With its antimicrobial and antioxidant properties, it helps in reducing breakouts and locks in a permanent luster of skin.
●    Sandalwood oil
Sandalwood oil is a vital element of the Haldi Chandan soap. Chandan helps in reducing the scarring effects on the skin, nourishing it, and giving it a lasting elasticity. Other Haldi Chandi soap benefits include reduced acne and even skin tone.
●    Aloe-Vera Extracts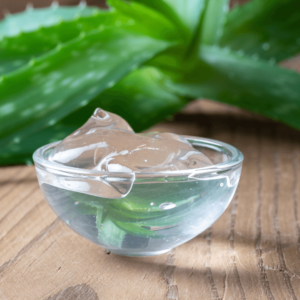 Aloe-vera extracts are one of the major ingredients of organic turmeric soaps. It helps to moisten the skin without giving it a greasy feeling and soothes the skin from sunburns.
●    Honey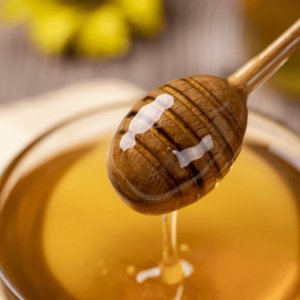 Often the best turmeric soaps have honey in them. Honey in turmeric soap reaches deep within the skin, softening it and removing the impurities from the pores that may cause blackheads. Also, honey in natural turmeric soap helps moisturize the driest skin, giving it a soft and supple feeling.
●    Olive Oil
Olive oil is one of the important turmeric soap ingredients that you need to look out for while buying your Haldi wala sabun. Olive oil with its rich vitamin contents promotes skin health, with the antioxidants improving blood circulation. Turmeric soap with olive oil prevents the growth of microorganisms and aid personal hygiene.
●    Coconut Oil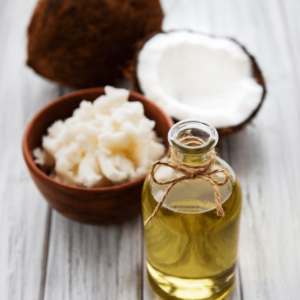 The benefit of Haldi Chandan soap can be amplified several folds with clubbed with coconut oil. The coconut oil helps to regenerate and hydrate skin and protect the skin from UV rays.
●    Castor Oil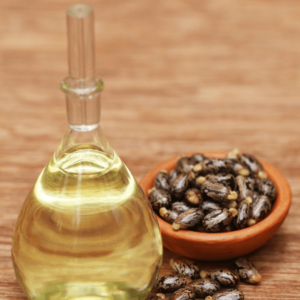 Another important turmeric soap ingredient is castor oil. The castor oil in turmeric handmade soap helps to reduce acne, and accelerate the growth of healthy skin.
●    Shea Butter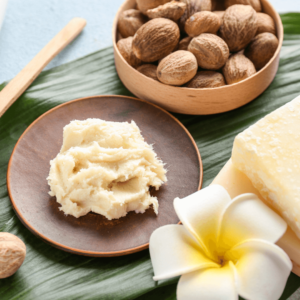 If you are planning to buy the best turmeric soap, you need to watch out for one key ingredient. Shea Butter. It is the magic elixir in turmeric soap that prevents dryness of skin & renders a healing property.
Best Way to use Turmeric soap
Now, that you have a fair idea about the ingredients of the Haldi Chandan soap its time to understand the best way to use it
Moisten your skin.

Form a thick lather using turmeric soap and apply it to your face in a circular motion.

In another body part, you can use luffa for deep cleaning.

Rinse away the lather with cold water.
Who should use it?
The turmeric soap benefits are so profound, that it would be hard to put a finger on a particular group of people for whom it will suit them best. But still, we are giving it a try.
●    People with acne problems
Turmeric handmade soaps are excellent for extracting the excess oil from the skin pores without affecting the moisture content. Also, one of turmeric soap's benefits includes the reduction of skin blemishes, post-acne.
●    Protects against Skin diseases
It is super effective against a host of skin diseases such as alopecia, eczema, lichen planus, and many more.
●    Dull Skin
People with dull skin can use the Haldi Chandan soap due to its anti-inflammatory & antioxidant properties. It revives skin, giving it a natural luster.
●    Protect against pollutants
Turmeric soap contains curcumin. It helps in protecting the skin from harmful elements and skin-damaging elements.
Why RAS?
Before you go on your shopping spree allow us to explain why RAS Bold Turmeric soap is going to be the best fit for you.
●    100% Ayurvedic
Each Ras Bold product is completely herbal. The ingredients are completely ayurvedic and have been carefully designed by ayurvedic experts. 
●    Vegan
Every ingredient of RAS Bold Turmeric soap has been sourced from plants only, making them completely vegan. 
●    Within Budget
Looking to buy the best turmeric soap within budget? Then RAS Bold herbal is the brand for you. The turmeric soap price has been kept at Rs 150 so that it remains affordable.
Now, it's time for you to rekindle the age-old Indian skin care maverick, and carry on the legacy of beautiful skins.
Read More: Our Certifications
FAQs
Q. What is turmeric soap used for?
A. It is mainly used as a skincare product to get healthy & glowing skin.
Q. What is the best-suited skin type for turmeric bar soap?
A. The turmeric sabun works on every skin type.
Q. Does turmeric help to lighten skin?
A. Yes. It helps to stimulate blood flow and reduces blemishes.
Q. Can I use turmeric every day?
A. Yes, you may use herbal turmeric skincare products every day. But, it's best to consult a dermatologist.
Q. What is GMP certification?
A. Absolutely. GMP certification is the hallmark of quality. Every Ras product is GMP certified and dermatologically tested.