Best Coffee Face Wash For Women
Can you think of starting your day without your morning cuppa of coffee, can you? Well, just like your morning remains incomplete without a cup of coffee, your skincare routine remains incomplete without coffee facewash. Nowadays the growing level of pollution makes face wash with coffee a must-have for everyone, as it energizes skin with anti-oxidants, gently removing toxins and giving the skin an even tone. And if it is an ayurvedic face wash then we have a real winner.
Coffee facewash is exceptionally handy for cleansing faces, and if other herbal ingredients like cinnamon, honey, and aloe vera are added to it, then maybe we have the best face wash for all skin types. Be it oily skin, dry skin, or sensitive skin, it works for all.
Let us dive a bit deeper into what makes coffee-based herbal face wash tick.
Benefits of Coffee Face wash
You must be thinking of all the alternatives why on earth should I splash my money on caffeine-based skin wash. Here are some points for you to ponder.
●    Instant freshness
Facewashes with coffee are laced with anti-oxidants. They increase blood circulation, reducing the appearance of cellulite. This type of facewash reduces puffiness and provides a smoother skin tone. 
●    Deep Clean
Raw coffee face wash is excellent in removing the deep-seated dirt and pollutants from the skin pores. It helps in exfoliating the skin of excess sebum and helps in gentle nourishment of the skin.
●    Lighten Skin
Some of the best coffee face wash in the market have the unique property to remove dead skin cells. In this process, they help to de-tan and provide a lighter skin tone.
●    Works on different skin types
Coffee facewash works on both oily and dry skin. In case of oily skin, it removes the sebum from skin pores with relative ease and helps retain the moisture in dry skin.
●    Organically good
Ayurvedic face wash contains natural ingredients that are of superior quality. The natural ingredients act as complements of each other providing an array of benefits without having any kind of side effects.
●    Pocket-friendly
If you are looking for the best face wash under 200, then Ras Bold can be a good fit for them. Apart from its deep cleansing, and nourishing qualities, Ras's eco-friendly product comes at a pocket-friendly price you can have probably the best ayurvedic face wash within a budget.
Ingredients that make it special
The ingredients of Ras bold herbal coffee special are chosen in such a way that it covers the major requirements for everyday skincare routine. Here is a glimpse of things that goes into the making of our herbal face wash.
●    Coffee

No surprises here. It is the most important ingredient required to make coffee facewash. Coffee reduces cellulite on the skin, with anti-oxidants helping in reducing signs of aging. Vitamin B3 helps in protecting the skin from harmful sun rays so that the skin remains even-toned.  
●    Honey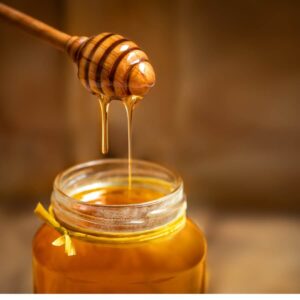 Honey is one such ingredient that adds a lot of versatility to face wash. Being a natural antiseptic, honey helps in reducing the build-up of microbes and skin breakouts. Honey facewash also has humectant property that hydrates and keeps the skin moist & soft.
●    Cinnamon

Cinnamon is another ingredient that adds depth to herbal facewash. Cinnamon helps in bringing the blood vessels to the surface, giving the skin a pulpy look. It increases collagens reducing signs of aging.
●    Vitamin E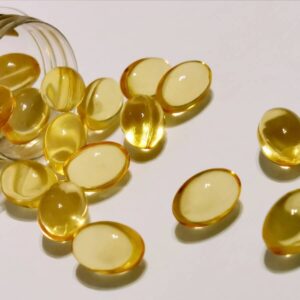 Extracts of Vitamin E in facewash are ideal for reducing inflammation and wrinkles marks on the screen. The coffee facewash infused with vitamin E is effective in removing dark circles from underneath the eyes.
●    Aloe Vera Extract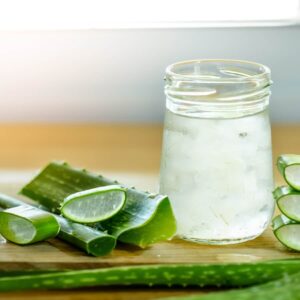 Aloe vera extracts form a vital part of herbal face wash. It helps in reducing skin inflammation, generating new skin cells, and keeps the skin radiant and tender. Also, aloe vera are ideal for removing skin tan and pigmentation.
Best way of using facewash
Even when you have the best product, you need knowledge of intricate know-how to get the best results. Here are ways how you can apply coffee facewash to get the best result.
 

Moisten your face.

Take a coin sized  facewash on your palm.

Rub your palm and create a smooth later.

Apply the lather onto your face and massage in a circular motion.

Apply on the oily section, especially T- Zone.

 

Rinse away the lather.

Follow up with Ras Bold serum & cream for best results.
Best Suited for Whom
Now that you know the best possible application of caffeine-infused facewash. Let us now understand for whom this face wash will suit the best.
●    One's with uneven skin tone
It can be the best face wash for uneven skin tone. It forms a gentle scrub that can deeply cleanse the skin and get rid of cellulite and uneven skin tone. The caffeine being rich in anti-oxidants works like a charm on uneven skin and can be heavily recommended as a face wash for uneven skin.
●    People with oily skin
Caffeine face wash works well on oily skin. It can extract the sebum from pores and prevent breakouts of skin. And if it's an ayurvedic face wash for oily skin then the natural ingredients will provide a set of added benefits.
●    Works on dry skins
Apart from being a face wash for uneven skin tone, Ras bold herbal facewash works for dry skin also. The face wash is ideal for dry skin as it contains Aloe Vera, which hydrates the skin by locking moisture.
●    People with budget
Coffee face wash price becomes an important factor while hashing out the brand. It is a challenge to find out a coffee face wash brand that tick marks the major criteria. This is where Ras bold comes in with their superior products at affordable prices.
Why RAS
Now to address the big one, Why Ras Bold? Well, here is our answer as to what Ras makes one of the best lines of Ayurvedic face wash and why should you buy it.
●    Ayurvedic and herbal
Our face washes are a result of years of expertise in preparing the best ayurvedic skin products. Each ingredient is chosen after proper consultation leading to a consumer-friendly product.
●   Vegan
All our products are completely made with plant products, hence making them completely herbal. But now you must be thinking about the coffee face wash price, right?
●    It's Pocket friendly
If you are best face wash under 200 then Ras is the brand for you. Ras bold herbal coffee face wash has all the ideal qualities of a premium product & comes within your budget. Its deep cleansing and nourishing quality make it one of the best face wash for oily skin under 200.
●    Certified
All our products including Coffee Face wash are completely GMP certified and dermatologically tested. So it's time to press that "buy now" button.
FAQs
Q. Is coffee face wash good for skin?
A. Yes, coffee cleanses the skin of its impurities and rejuvenates it with anti-oxidants.
Q. Is caffeine-based face wash good for oily skin?
A. Yes, it helps in extracting excess sebum and preventing acne.
Q. What is the best skin wash for oily skin under 200?
A. Ras Bold herbal coffee face wash is a good fit if you are looking for a quality brand under 200.
Q. What makes Ras products so special?
A. Each of Ras's products is GMP certified and dermatologically tested. So, it is safe for use.
Q. What can be the best face wash for women under 200?
A. Try Ras herbal face wash. It's within budget and is of superior quality.