Are you tired of the same old, dull skin? Dull skin is caused by the layers of dead skin cells that slowly accumulate on your face. Are you thinking of using soap for this? Our friendly advice- please don't. Use a face scrub instead. They are exfoliating facewashes that help to remove dirt and dead skin cells, giving you a radiant look. These face exfoliator not only removes the dead skin cells but also helps in cleaning pores so that your skin absorbs other skin care product effectively. It works on almost every type of skin, especially if you are using a natural face scrub. They help in removing the flaky cells in case you are dry-skinned or cleanse your pores if you have an oily tone. And you need to pay close heed to face scrub ingredients, carefully hashing out the best face scrub for that glowing skin. 
In the coming section, we will look to analyze all the intricate details of face scrub and help you to hash out the best possible product for you. Let's crack on then.
Benefits of face scrub
Before you start looking for a new face exfoliator, it's important to get a laydown of its benefits. Here are a few.
●    Reducing Scars
One of the top face scrub benefits is that they help in reducing acne scars. When you scrub your face with face scrubbers cream, it removes damaged skin cells and starts natural skin regeneration.
●    Unclogs Pores
One of the major face scrub benefits is that it helps in cleansing the skin pores. It helps in getting rid of excess sebum (natural skin oil) and prevents skin breakouts.
●    Get rid of dead cells
Face scrubs for women are extremely effective in getting rid of their dull looks. It helps to wash away the layers of dead skin cells that conceal your youthful glow.
●    Prevents ingrown hairs
One of the major problems that women face is ingrown hairs, which grow sideways as a result of aggressive hair removal. Face scrubs for women, in this case, become extremely handy. It helps in clearing the dirt from the pores effectively so that the hair grows normally without any breakouts.
●    Reduces signs of Ageing
If the dead skin cells get accumulated and aren't getting sloughed off your face regularly, then it increases the chances of wrinkles, fine lines, and patches. This is where face scrub comes in. Apart from removing dead cells, they regenerate skin cells, locking in your youthful glow. 
Face Wash Ingredients
When you are browsing for the best face scrub for glowing skin, you need to have a good understanding of its ingredients and the benefits they bring to the table. Here is us listing the ingredients of our 9 herb face scrub. 
●    Aloe Vera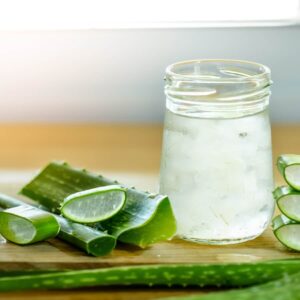 Aloe vera extract is an excellent ingredient for any tan removal scrub. It helps to exfoliate and restore the dead skin cells, lightening them. Also, it helps in retaining moisture and reducing fine lines and wrinkles.  
●    Neem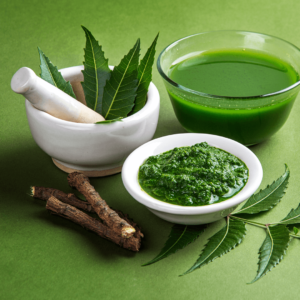 It is one of the major ingredients of natural face scrubs. This natural exfoliator for the face helps in treating acne and also works as a scrub for blackheads. Also, it reduces the signs of ageing with increased collagen, making the skin look supple.
●    Tulsi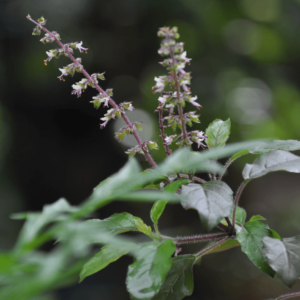 Tulsi is an excellent face wash for women who have to endure harsh weather conditions daily. Its antibacterial property reduces the chances of acne and reduces pigmentation. And the richness in antioxidants and Vitamin K makes it one of the best face scrubs for women.
●    Turmeric
Apart from its anti-oxidant and anti-inflammatory properties, turmeric provides the skin with a lustrous glow. Face scrub with turmeric also calms the skin down by patching up skin scars and giving it an even tone. 
●    Daru Haridra
Its anti-inflammatory & anti-prostatic properties make it an important part of face scrubs for women. Face scrubs with Daru Haridra are also effective for preventing skin diseases like eczema & dermatitis.
●    Coffee
Coffee has a calming effect on the skin and is highly effective in cellulite reduction. When added with a face exfoliator it works as a highly effective tan removal scrub.
●    Papaya
Papaya contains enzymes such as papain & chymopapain, which help in reducing inflammation. In addition to these, the face scrub with papaya extracts contains beta-carotene & plant compounds that make it probably the best face scrub for glowing skin.   
●    Arjuna
Face Scrub with bark extracts from the Arjuna tree helps in increasing the free radicals, which in turn increases the growth of new cells.  
●    Tea Tree Oil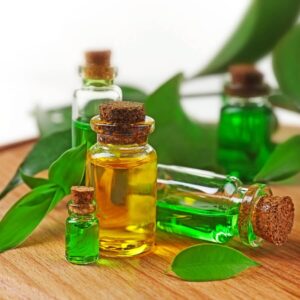 Tea tree oil makes for a good scrub for blackheads. It helps in preventing the accumulation of dead skin cells, which in the long run puts a lid on skin breakouts such as acne.
●    Cinnamon Oil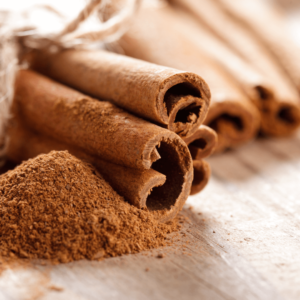 It forms an important ingredient in an exfoliating face scrub as it helps in controlling acne. When infused with cinnamon, they are a natural exfoliating face wash and make the skin look supple and even. 
●    Tomato
Tomato works well as a mild exfoliating agent. Its richness in vitamin C, E, and beta carotene helps it work as a tan removal scrub.
●    Honey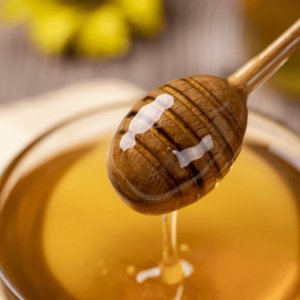 Honey, being a humectant, helps in attracting moisture, and provides a pulpy look. Honey, when infused with face scrub, hydrates even the driest skin and also protects the skin from the sun.
How to use it?
Now that you have formed an idea about the best face scrub ingredients, it's time to know the best way to use them.
Moisten your face.

Apply a coin-sized portion of face scrubber cream on your palm and lather up.

Apply it to your face.

Rinse away with water with minimum pressure.

To get the full potential of the best for the best face scrub for women, please follow it up with RAS Bold toner.
Who should use a Face scrub?
Let's find out if you are on the list.
●    Oily Skin
If you have oily skin, then you should use this natural exfoliator for your face. It helps in getting rid of dead skin cells and deeply cleanses the pores of excess sebum without reducing the natural moisture content.
●    Acne Prone people
Face scrubs for women are ideal if you have acne. They remove dirt and oil from the skin, preventing further breakouts.
●    Protection from elements
Face scrubbers protect the skin from harmful elements such as dirt, toxins, and UV rays. They help in reducing patches on the skin while working as a tan removal scrub.
But Why RAS?
There are several face scrubs for women in the market. So, what makes Ras's 9 herb face scrub standout? Here are a few reasons. 
●    100% Ayurvedic
Our every product is completely ayurvedic, including our face scrub. Each ingredient has been carefully chosen by ayurvedic experts so that it qualifies as one of the best face scrubs for women.
●    Pure Vegan
Every ingredient in the natural face scrub has been extracted from plants, making it completely vegan. 
●    Budget-friendly
The face scrub price has been kept at a reasonable rate so that it remains accessible to everyone.
Now that we are at the end of our little story, it's time for us to take our leave. In the meantime, feel free to browse our products. 
FAQs
Q. Face scrub is suitable for which skin type?
A. It is best suited for dry skin types. However, other skin types can also use after consultation.
Q. Is scrub good for the face?
A. Yes, it removes dirt and dead cells, giving you a glowing look.
Q. Can we use face scrub daily?
A. Yes. But try to stick to the natural ones.
Q. What is the face scrub price?
A. It varies from brand to brand, In the case of Ras, it is Rs 369.
Q. What is the importance of GMP-certified products?
A. GMP certified means that the product is quality tested.