When we say the word coffee, the first thing that comes into our mind is the strong smell of coca brewing in the wee hours of the day. A dose of instant charge that wakes us up. And now, with coffee soap, you can use your favourite bean as an extra dose of energy for your daily skin routine. The coffee soap benefits the skin as a vital source of vitamins, nutrients, and antioxidants. Coffee bean soap weaves its magic on different skin types. Like for oily skin, it helps in reducing the excess oil on the skin, for sensitive skin, its natural ingredients leave a soothing effect, and on dry skin, coffee scrub soaps are effective in removing the dead skin cells, giving a radiant look. Also, the chief coffee soap ingredients like cinnamon, coconut oil, and aloe vera come with their own sets of benefits, making it a hand-crafted ecstasy. Okay, now that we have laid the groundwork, let us dig a little deeper to understand why coffee soap is necessary for skin care.
Uncovering the coffee soap benefits
Before diving in to buy a skin care product, it is necessary to do the proper homework. Oh don't worry, we have already jotted down coffee soap benefits for different skin types if you are looking to buy the best coffee soap. 
●    Cleanse
One of the major handmade coffee soap benefits is that it deeply cleanses the skin by exfoliating the excess sebum and pollutants from the skin. It removes dead skin cells and restores a much-needed radiant glow.
●    Reduces acne
Coffee beans are infused with antioxidants. Studies show that coffee scrub soap is super effective in cleaning the pores and bacteria, hence, preventing breakouts & pimples.  
●    Locks Aging
Of the several benefits of coffee soap for skin is that it slows down aging. Studies have shown that coffee soaps are a rich source of antioxidants called caffeic acid that helps in boosting collagens which in turn reduce the premature aging of cells.
●    Radiant skin tone
One of the major plus points of handmade coffee soap is that its natural caffeine content is exceptional in fighting dark spots, blemishes, and scars. The ability to dilate the blood vessels makes coffee soaps ideal to improve the puffiness of skin and give a youthful kook.
●    Protect against sunburns
One of the benefits of coffee soap for the skin is that it protects the skin from polluting agents and keeps the skin hydrated and fresh. The anti-inflammatory property of coffee protects the skin from sunburns and keeps it soothingly fresh.
Key Coffee soap ingredients
When choosing the best skin soaps, you need to have a lookout for the ingredients that make it worth your while. So while crafting the Ras bold herbal coffee soap, we made sure it contain these quality ingredients.  
●    Coffee
Well, if it's coffee bean soap you are looking for, then you can't do it without coffee extracts, can you? Coffee is rich in antioxidants and vitamin B3 acts as a protective shield against sun rays. It also enhances blood circulation and gives an even tone.
●    Aloe-Vera extracts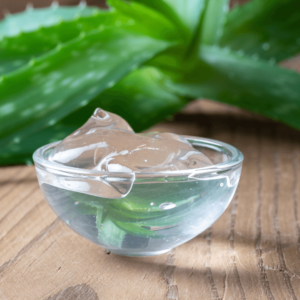 If you are looking for coffee handmade soaps, then you need to look for a soap that has aloe-vera extract. Coffee soap with aloe-vera is ideal for repairing dead skin cells, making the skin supple & tender. 
●    Honey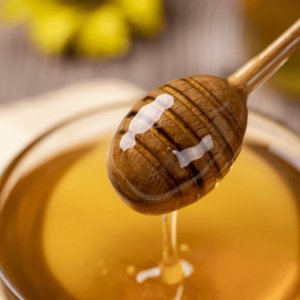 One of the major organic coffee soap ingredients is honey. The antimicrobial properties protect the skin from harmful weather elements and being a natural humectant, the honey keeps the skin moist without making it oily.
●    Cinnamon
The coffee soap benefits increase by many folds if it contains organic ingredients like cinnamon. Its antifungal and antibacterial properties make it perfect to deal with pimples. Its richness in antioxidants helps in reducing blemishes & dark spots, giving a youthful look.
●    Castor Oil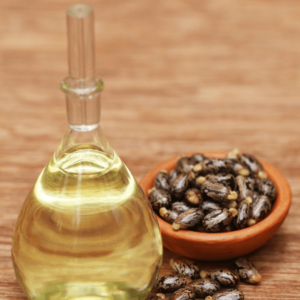 Coffee soap if handmade can be infused with natural ingredients that have their own set of benefits. It prevents wrinkles, soothes skin burns, fights pimples, and promotes overall skin health.
●    Coconut oil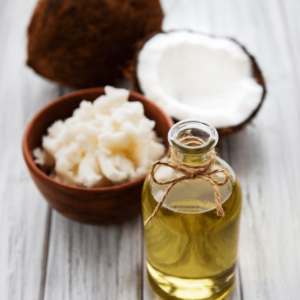 Coconut oil is one of the important coffee soap ingredients of handmade coffee soap. It helps in moisturizing skin and promotes the healing of wounds while arresting signs of aging.
●    Olive oil
Olive oil with its rich vitamin content helps to cope with a host of skin problems like eczema and psoriasis. Coffee soaps with olive oil hydrate skin and help fight oxidative stress.
●    Shea Butter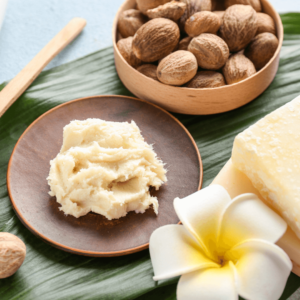 Shea butter with its rich vitamin & fatty acid contents conditions, tones and softens the skin with a youthful look.
How to use coffee-based soap?
Even with the best coffee soap, you need to have the proper know-how so that you can get the best result possible. Here is how.
Moisten your face.

Form a thick lather with your coffee soap and apply gently in a circular motion for a minute. 

Rinse away with cold water.

Use Ras Bold Toner after this for the best result.
Who can use it?
If you fall in any of the below categories then you need to click on the order now option.
●    Dry Skin
Coffee-based soap works wonder on dry skin. It assists in skin renewal and removes the dead skin cells with ease. Another coffee soap benefit is that it prevents transepidermal water loss and keeps skin hydrated.   
●    Oily Skin
The skin pores which get clogged with excess oil (sebum) and dirt particles can be easily cleared off with coffee soap. Coffee helps in keeping the skin perfectly moist without making it greasy.
●    People under stress
When applied to the skin, the antioxidants create a sense of calm and promote the flow of blood.
Why Ras?
Our question is why not? Here is us explaining why Ras Bold Herbal Coffee soap is a good fit for the masses 
●    Within budget
Buying a herbal skin care product can be expensive. But at Ras Bold herbal, the prices have been kept within budget so that everyone can afford them. Like the coffee soap price has been kept at Rs 150.
●    100% Ayurvedic
Each Ras Bold herbal is completely ayurvedic and has been inspired by recipes from the Ministry of Ayush. Our products are the result of our deep understanding of Vedas& Upanishads and careful consultation with ayurvedic experts.
●    100% Vegan
Every Ras bold product is prepared from plant extracts and no animals were harmed during production.
That's it for now. Off you go.
Still here, okay check out the FAQs then.
FAQs
Q. Coffee soap is best suited for which skin?
A. Coffee-based soap works on every kind of skin. But is more effective on oily & dry skin.
Q. Does coffee bean soap prevent acne?
A. It helps to wash away excess oils, preventing breakouts in long run.
Q. Does coffee whitens skin?
A. Coffee helps in slowing down the degradation of skin and pigmentation, keeping a radiant skin tone.
Q. What is the importance of GMP certification?
A. GMP certification is a hallmark of quality for skincare products. 
Q. What is the coffee soap price?
A. It depends on brands. For Ras, it is priced at Rs 150.