How often do we look up to our matinee idols, wondering "Do they ever age?" Then, with a silent sigh, we look in the mirror and wonder what went wrong. Yes, we age. There is no running away from that, but there are skincare products that help us age gracefully. Like, the anti aging cream. Let us break one myth first, anti aging cream for women does not stop the process of aging. It targets the skin cells, tightening and lifting them. The anti wrinkle cream plumps up the skin by making the lines and wrinkles less visible. Most anti-aging creams help by moisturizing and hydrating the skin while targeting dark spots and other skin conditions.
Anti aging skin care products work well on most skin types, especially on oily skin. But, it's best to use natural anti aging creams as they have more soothing & long-lasting effects. Herbal anti aging cream ingredients, like honey, pumpkin, jojoba oil, etc., are exceptional in turning back, no scratch that, slowing down the clock and letting you age gracefully. Let's start this discussion with the benefits first.
Benefits of Anti aging cream
Although the process of aging is irreversible, several anti aging skin care products can reduce the signs of aging to a large extent. Here is us explaining the benefits of the anti aging cream so that you make an informed choice.
●    Skin tightening
One of the major signs of aging is the sagging of the skin. No product can reverse the sagging of skin, but the best anti aging cream for women mostly contains retinol, which helps in the production of collagen, which in turn slows the sagging of skin.
●    Slows wrinkles and fine lines
They are one of the best treatments for wrinkles on the face. They often contain moisturizers and anti-oxidants. The rich content of antioxidants in them keeps the free radicals at bay. The free radicals break down skin cells and cause wrinkles and fine lines.
●    Hydration
Loss of skin moisture becomes a problem as you age, especially if you have dry skin. The anti aging cream helps to tuck in the moisture that makes the skin look more supple and reduces the obvious signs of aging. The anti aging moisturizer helps to keep the skin moist and reduces itchiness and flakiness.
●    Prevents acne
Some of the best anti aging for women cream has anti-bacterial ingredients that reduce bacterial pimples and frequent skin break out.
●    Reduces age spot
As one hits their 30s, the signs of aging slowly start to creep in. This is where the anti aging cream comes in. The best anti aging cream for the 30s reduces age spots and possible discolouration, with the help of key ingredients such as Vitamin C and E.
Top Anti Aging Cream Ingredients
Before you go shopping for the best anti aging cream for women, you need to have an understanding of the key ingredients. Here are a few key ingredients used in RAS's 9 herbs anti aging cream with their benefits.
●    Aloe Vera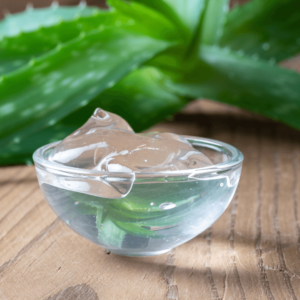 Aloe Vera perhaps provides the best anti wrinkle treatment for face. It helps in increasing collagens, which helps in suppressing the signs of aging like wrinkles and fine lines. Aloe vera also acts as an anti aging moisturizer by nourishing it and giving it a healthy natural tone.
●    Pumpkin
Some of the best anti aging creams for 40 years old have pumpkin extracts. The acids in pumpkin help to slough off the dead skin cells and initiate healthy skin growth. Also, beta carotene and vitamin C in pumpkin extracts work as one of the best wrinkle treatments for the face.
●    Neem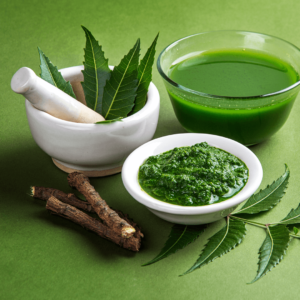 One of the most commonly used ingredients in natural anti aging cream. Neem helps to heal wounds and scars that are synonymous with the signs of aging.
●    Papaya
Natural oils and botanical extracts in papaya help to restore youthful radiance, minimizing blackspots and wrinkles. Anti aging cream with papaya extracts is enriched with vitamin C and E which protect the skin from the age-advancing effects of free radicals.   
●    Honey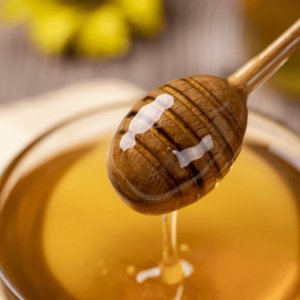 Honey helps in trapping the natural moisture of the skin, giving it a youthful look. It helps in preventing infections that accelerate aging and nourishes the skin from within.
●    Wheat Germ Oil
It is highly effective in reducing the signs of aging. It helps in keeping the skin properly nourished. When infused with anti aging cream, it helps in moisturizing and keeps the skin flexible and soft.
●    Almond Oil
Almond oil is rich in vitamin A, which provides the skin with a healthy glow. Some of the best anti aging creams for 40 years old contain almond oil. It helps in fighting free radicals and provides nutrients for skin repair.
●    Tea Tree Oil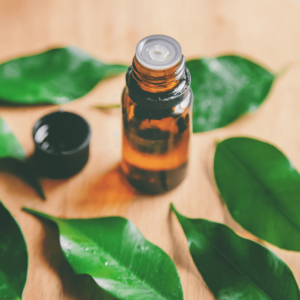 This anti aging cream ingredient is effective in soothing the redness of skin and irritation.
●    Jojoba Oil
Recent dermatological tests have revealed that jojoba oil helps fade fine lines and wrinkles. It works well in anti wrinkle cream by increasing the suppleness of the skin.
●    Kesar
Many anti wrinkle creams for women have Kesar, or Saffron in them. It helps in unclogging the pores and prevents skin breakouts. This anti aging cream provides a natural glow to the skin by stimulating the growth of natural tissues. 
How to use it?
Even having the best anti wrinkle cream at your disposal is not enough. You still need to know the best way to use it. Here is a small crash course.
First, clean your face with a natural face scrub. 

Then, take a small amount of the anti aging cream and apply it to your face with a circular upward motion.

You need to apply the cream at least half an hour before going to the bed.

Follow this anti aging skin care routine daily.
Who should use it?
The simplest answer to this question would be people who want to age gracefully. Still, we are giving a list of people who try them at the earliest.
●    Women in their 30s
It is in our 30s when the fine signs of aging start to show up. The hint of crow feets, the small dark spots, and a hint of saggy skin. So, it's high time that the best anti aging cream for the 30s becomes a permanent fixture in daily skin care.
●    People who have to step out regularly
Anti aging cream for women is ideal for those who weather extreme elemental conditions like dust, UV rays, and more. The anti aging cream helps protect the skin from the elements and keeps the signs of aging more manageable.
Why RAS?
With so many different brands claiming themselves to be the best anti aging cream, it becomes a real challenge for the user to pick just one. Here are a few pointers on RAS bold herbal that makes it one of the best anti wrinkle treatments for the face.
●    100% Ayurvedic
Each of RAS's products is completely natural and has been designed by ayurvedic experts, leveraging our deep-seated knowledge of the Vedas and Upanishads. 
●    100% Vegan
Each ingredient of RAS's 9 herbs anti aging cream is completely derived from the plants and has been approved by the Ministry of Ayush. 
●    Economic
The anti aging cream price for most brands is quite stiff. So, at RAS Bold herbal we have tried to keep it manageable at Rs 469.
Now it's time for us to say goodbye. In the meantime check out our 9 herbs face scrub.
FAQs
Does anti aging cream work?

Yes, they reduce the sign of aging and helps you to age gracefully.

What is the best anti aging cream for 40 year olds?

Try using RAS's anti aging cream. The anti aging cream price has been kept at Rs 469, providing great value for money.

What are GMP-certified products?

GMP certification is a hallmark of quality. Every product of RAS bold is completely GMP certified.

Is Vitamin C good for Anti-aging?  

Yes, it is effective in reducing wrinkles to some extent.

Can wrinkles go away?

No. But still, you can control them with anti wrinkle cream.